Ladies and Gentlemen, Disney has finally revealed the first teaser for The Incredibles 2 .
It's been 13 YEARS since the first movie came out and we can't believe the awesomeness on display!
The #Incredibles2 trailer is here. See the film in theatres June 15, 2018. pic.twitter.com/cTZIkWeDK5

— Disney (@Disney) 18 November 2017
Yes, Yes, it is short, but LOOK AT HOW COOL THIS IS!
It looks like the movie will pick up right after the events of the first one – The Parrs having defeated the super-villain Syndrome and discovering that their youngest member Jack Jack has superpowers.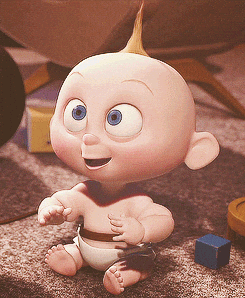 Which means Edna Mode is going to have her hands full!



via GIPHY
Speaking of super suits, did Frozone ever find his?? We need answers!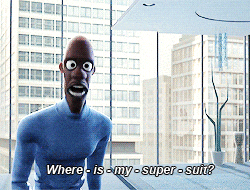 via GIPHY
Anyway, fans of the first (millions!) have become a little too…erm..possessive of the sequel.
I don't want to see anyone under 15 When this hit theaters! This is a 90s/ 2000s kids movie

— Bryan Gonzalez?♻️ (@BryanGonz2036) November 18, 2017
Maybe because of how long we've waited for this movie to happen.
Today's kids don't know ANYTHING about this and I promise I'm fighting any child that gets in front of me in line or that looks at me wrong for being a grown ass teenager about to watch a kids movie. I'm READY for this I prepared my whole LIFE for this. pic.twitter.com/Aywi7VfdGW

— thankful lil bitch (@MADBLACKTWlNK) November 18, 2017
STEP AWAY KIDS , THIS IS OUR TIME

— Marwan loves Camila (@CamilasPuto) November 18, 2017
OH YEAH!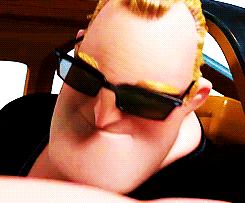 via GIPHY