Rick and Morty season three has arrived with a Japanese-dubbed version and fans are losing it!
Heads up, Rick and Morty's fans! The season three of this compelling American animated sci-fi sitcom has returned, promised to feed you up with laughter and of course, incoming new jokes. Szechuan sauce! Pickle Rick! Noob noob! The entire fan base and Internet blows up with memes and videos refering of them. They even go as far as making a life-sized Pickle Rick. Yet, like all things, eventually this euphoria will vanish.
The producers of Rick and Morty have once again disappointed us by broadcasting the new season for only a few painfully short weeks. We are now once more trapped inside the waiting cage for a year or two, until more new episodes are launched. But who can cope with this gap better than us, the Rick and Morty's fans? From virtual reality, commentary tracks to giant bus shaped like Rick, we all know how to please ourselves with Rick and Morty content wherever we can find it.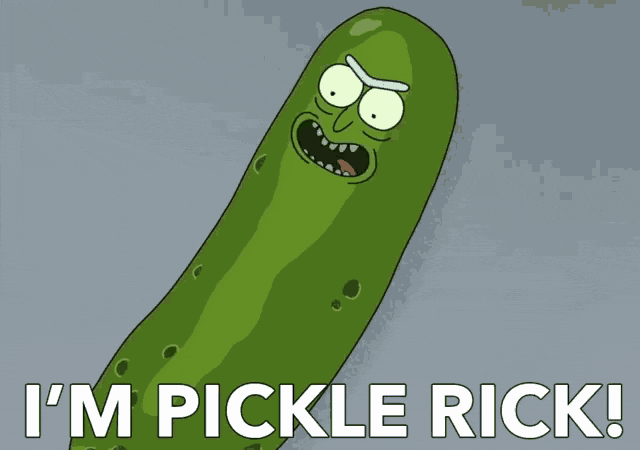 Via: Giphy
Recently, I've struck a gold mine full of rich supplemental Rick and Morty material you may want to check out during lean times between seasons. What better way to do a marathon of this series by watching Rick and Morty Japanese dub on Netflix? Yes, you heard me right! Japanese dub. It's basically an anime in some ways, and guaranteed awesomeness.
Via: Youtube
Admit it, even though he sounds more convincing as a kid, no one can ever deny the sheer talent and effort of varied voice-acting series that co-creator Justin Roiland dedicates for the show. From Rick, Morty to Mr. Meeseeks, you name it. So it's fascinating to see how many voice performers attempt to relive Roiland's distinctive tics and belching and cussing into the soul of this version, without losing its spectacular spirit.
Via: Youtube
Via: Youtube
Just watch classic bits like "100 Years of Rick and Morty.com" or the first appearance of Mr. Poopybutthole as if you were into shady VHS tapes. Or better, enjoy the song Goodbye Moonmen in Japanese! I guarantee you that the sensation you'll experience is one-of-a-kind. You might even find yourself humming "Sayonara Moonmen" after watching it.
Via: Youtube
Via: Youtube
Some fans even praise Japanese dub Rick and Morty to be better than the original. It might sound a bit ridiculous, but just hear character names and phrases like Bird Person or Rick's classic catchphrase "Wubba Lubba Dub Dub". The comparison might be RICKety (pun intended), but you'll understand how they got some legit points to debate.
Via: Youtube
Or sing along Summer & Tinkles Song in Japanese! You probably don't even need to travel to Japan, or take a class to know the language.
Via: Imgur
To get full view of Japanese Rick and Morty, you might need to install VPN to gain access into Japanese Netflix. But honestly, when you have got accustomed to the chill that it gives, these clips are even funnier. After roughly a day of binge watching its Japanese version, I must sit back and question if I start to become like Rick, tripping into dimmensions of dreamy universes, only to wonder if anything matters or not.
Via: Youtube
Enough rambling, it's time to buckle up and indulge yourself into Japanese Rick and Morty marathon. I must admit that I thoroughly enjoy it, and would nominate Japanese Pickle Rick vs. Jaguar among Top 10 Most Epic Animated Battles of All Time. Hope Crunchyroll will put it on the list!
https://www.youtube.com/watch?v=HGeP3CoxypY