We've probably seen a lot of lavish weddings but have you seen people getting married at Disney?
I'm sure that's every girl's dream including mine, of course, because that would be so magical!
During Cosmo Happy Hour podcast this week, host Elisa Benson spoke to Cosmopolitan. They discussed brides who got married at Disney and lived a happy life just like in the fairy tales. During the discussion, Disney's wedding staff shared a few secrets and what goes on behind the scenes when anybody gets married at Disney.
1 – Disney has a bridal studio of their own.
The Studio is located inside Disney's wedding pavilion, and it's known as Franck's Studio. "I like to call it bridal heaven! It's got wedding cakes, it's got tables and linens, and that's where we actually plan all of our weddings with our couples," said Kori McFann, the marketing and sales strategy director for weddings and honeymoons at Disney.
2 – Disney will assign you their own wedding planner.
The wedding planner will be assigned exclusively to you, to make sure that everything's perfect.
"What makes our job exciting is getting to know our couples, so it's all about knowing them, their story, their likes, how they met, what's their style, what type of music do they like, what type of food do they like," said McFann. If you're wondering what's the actual job of a wedding planner and what are they hired for, well, their job is to make the wedding look perfect, just like in the fairy tales! People would pay extra for them. "The staff is so in tune with what everybody needs and wants," said Nicole, a Cosmo reader who tied the knot at Disney.
3 – No Rules!
This is definitely one of the best parts of getting married at Disney!
"As long as it's safe, and it's something that we can achieve and something that we think the Disney Fairytale Wedding's brand should do, we do it," explained McFann. In short, you can literally have any Disney character that you want, present at your wedding. "Characters can absolutely help you celebrate," she said. "They can help you cut your cake!"
4 – Disney weddings are getting influenced by Live-action movies.
"We had a gorgeous wedding the week of the Beauty and the Beast release," said McFann, "where we had Lumiere come out and do 'Be Our Guest' on the dance floor." Of course, there are several times when brides get inspired by the music or the theme and the beautiful costumes that are shown in Disney movies. Therefore, they ask stuff to be implemented into their weddings to make it look more magical and perfect. "I absolutely think the live action is going to influence the style and the hopes and dreams over the next few years, and probably for a long time, of what people envision," said McFann.
5 – Before finalizing the date, you can visit the park!
"You can do a site visit before you actually book your wedding, and they'll show you different venues and things and take you around," explained Lindsay and Jackie, a couple who got married at Disney's Wedding Pavillon. Well, this is surely helpful for the brides who aren't sure or are confused about what and how they want the wedding to take place, so after visiting the location, they get a good idea of what and how it's going to be.
6 – Good news is, it's pretty affordable!
Disney designs a whole package for you which is quite cost effective and saves you a lot of money. "When you look at the numbers as a whole, it made sense to do it there because we were going to spend the money somewhere, and we wanted the whole experience," said Lindsay and Jackie. Now if you are thinking how you can save some money, you should know that brunch weddings are comparatively cheaper. "What Disney offers was within the budget of any other destination wedding, without a headache."
7 – A variety of packages to choose from.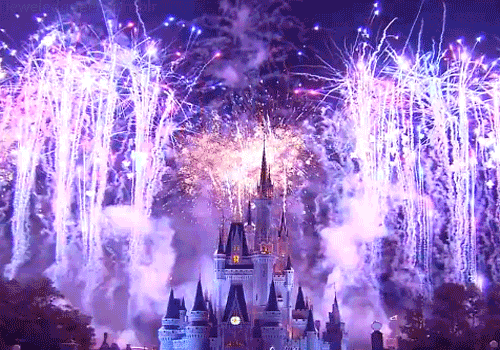 "They're based on the number of guests and the number of things that you include," said Lindsay. However, you can always tweak up stuff in your wedding to make it look more beautiful but only if you have extra budget. "Our package started at $42,000 and that included so much amazing stuff," said Nicole.
8 – There's an entire community of Disney Wedding online.
"There are tons of boards and Facebook groups that are dedicated to helping other brides, giving them information, and telling them about what you did," said Lindsay. So basically what it does, people share their unique ideas with each other, so the Disney Wedding Planner will know what you exactly want and will be able to assist you more easily. And as an added bonus: "You get to relive everybody else's Disney Wedding!" said Lindsay.
9 – You can have your cocktail anywhere in the world.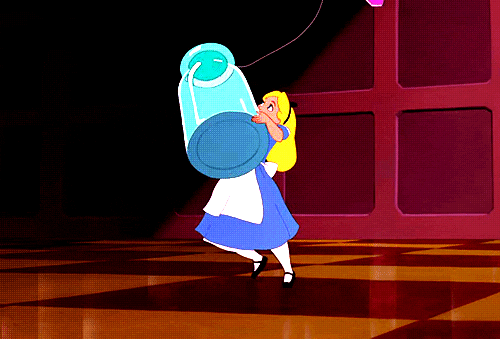 "We both wanted to have our cocktail hour and dessert party in Italy Plaza in Epcot World," said Nicole of her and her husband, Michael. There are several countries where you can go to which include the UK, Canada, China, Germany, Morocco, and Japan. Not to forget, you can do the ceremony at Epcot too.
10 – But you can't call it your cocktail hour because of the restrictions
"It was called a pre-reception and then a dessert party," said Nicole. Disney prefers to be careful when there's a wedding going on. "They're a little careful about booze with the Disney brand," explained Elisa. Of course, it's Disney, what else do you expect!?
11 – The entire venue doesn't have to be Disney-themed
"Food had to be through them, flowers had to be through them and our DJ couldn't play any music in the park with profanity," said Nicole. Apart from that, you can do whatever that you've been planning to do at your wedding.
12 – Disney weddings are pretty refined.
"People thought that this might be a kiddie event with a buffet, kiddie chairs and Mickey and Minnie all over the tables," said Nicole. But, that's surely not the case. In fact, it was a lot more sophisticated than expected. "It was an elegant ballroom, the ceremony that we had was in a beautiful church," she said. Since you're getting married at Disney, of course, you're gonna have a lot of perks, and you can use them to turn your wedding into a real fairytale.
To hear more about what it's really like to get married at Disney, listen to the full episode below.