I thought I was ready.
But as it turns out, I am not. I remember watching the original and loving it even though it did have some sad moments. However, I didn't realize that remaking it as a live-action will only enhance the sad parts of the movie.
And now I am sitting here with tears in my eyes. No, I am not at all making it up since the official trailer really does make you feel a slew of emotions. While not all Disney reboots have been great, I have high hopes for this one.
So scroll on below and take a look.
Source: Youtube | Disney
I honestly felt giddy when I saw the logo. 
To top it all the excitement off, this movie has some great actors like Danny Devito as a circus ringleader. 
And Michael Keaton as an evil business man. Who doesn't love that hairstyle? 
Yes, Colin Farrell is in it too. 
And would you just look at this adorable baby?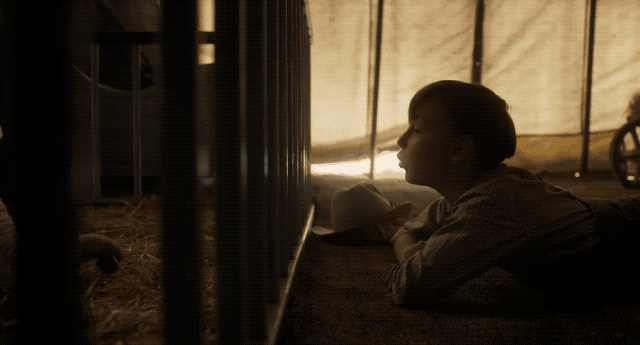 But not everything is good and sweet, Our angel even gets bullied in the first minute!
As you can imagine, People were sad to see him get bullied. 
Neither did I and yet here we are. 
I can't wait.
While y'all are seeing Toy Story 4, Detective Pikachu, and Lion King… I CAN BE FOUND HERE: https://t.co/u9BlWO5R4c

— Meredith Barack (@MeredithBarack) November 15, 2018
And who can forget this iconic moment that scarred us all as kids and made us go "mommy. "
Following is the trailer so you can enjoy it in it's full glory.
Comment down below and let us know your thoughts about this reboot.